Healing Arts for Kids
Healing Arts for Kids is a free, online class that allows disadvantaged children & youth in the Niagara Region to explore different types of art, learn art history and create their own masterpieces. The Healing Arts for Kids is supported by the Government of Canada's Emergency Community Support Fund, Niagara Community Foundation, and Rotary Club of Niagara-on-the-Lake.

---
Founders' Continuing Arts Program
In collaboration with Upper Canada Lodge, the Founders Continuing Arts Program for 2020 (FCAP) is our newest project aimed at enriching the lives of our elderly community, many of whom suffer from physical and or mental limitations including dementia.
Thank you to our program sponsor, Niagara Recycling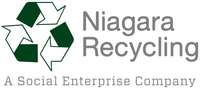 ---
Family Friendly Online Studio
12 Sundays a year (last Sunday of each month), the Niagara Pumphouse Arts Centre streams videos for the whole family to explore art and get creative! Families are encouraged to get messy working on their own artwork in the comforts of their homes.
Thank you to our program sponsor, Ontario Power Generation


---
Niagara Pumphouse Arts Scholarship
Ian Butler was one of the founding members of the Niagara Pumphouse Visual Arts Centre which opened in 1994. The 'Niagara Pumphouse Arts Scholarship' for Art Education was set up after Ian's death in 2010. The purpose of the fund is to support an annual scholarship award to a deserving Niagara on the Lake graduating high school student pursuing a recognized post-secondary Visual Arts Programme.
Click Here to Learn More.